The National Urban League Wire
Published: Wed. Dec 31, 1969 at 7:00 pm | Updated: Tue. Dec 5, 2017 at 11:29 am | Comments: 0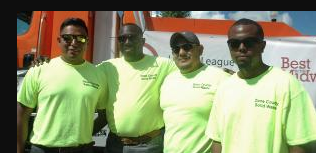 Getting a commercial driver's license could lead to bigger paycheck for minorities who are more likely to face poverty in Dane County.
Oscar Daniel, a Latino resident, is one of eight graduates of a Dane County program that trains recruits to get a CDL and then gives them an opportunity to apply for a government job.
Daniel now works for the county highway department.
"I was hired a year ago and I really like it — the vacation, the benefits and the better pay, if you know of anyone like me you can call Latino Academy for more information," Daniels said to municipality leaders at the Nov. 15 meeting of the Dane County Cities and Villages Association.
Dane County partnered with the Urban League of Greater Madison (Madison, WI) and Latino Academy of Workforce Development to create the CDL training program a year ago to boost opportunity for local residents and create diversity in its workforce.
To read the full article, please visit: http://www.hngnews.com/sun_prairie_star/news/article_b8c5d677-fcf8-595e-835f-dc05dc244adf.html